Empower Decision Makers with Real-Time Insights
Eliminate hours of meetings, tedious reports, and scattered data. Dive directly into actionable insights with Mysoly ChatAI Toolkit.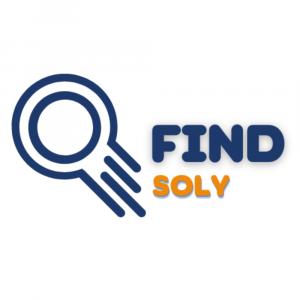 Mysoly Find AI: Helps decision makers to find out answers to 5W in a systematic way with AI
We are aware of your problems in accessing the documents you are looking for quickly and smoothly in complex database architectures. Find AI is designed to bring the files, resources and related people in front of you in the fastest way possible.
Get Fast and Relevant responses to 5W Questions
Type your query to the model specifically with your own data in your enterprise and press find button. You will find those answers with the most relevant document in seconds:
The name of the most relevant documents in response to your query.
The local storage or database address of the relevant documents upon your query.
The person who created the documents and the persons who has the authority to make changes.
The time stamp of the documents or any update date.
The content of the document in brief with the most used key words and highlights in it.
Beyond searching or finding documents. Find AI will change your habits!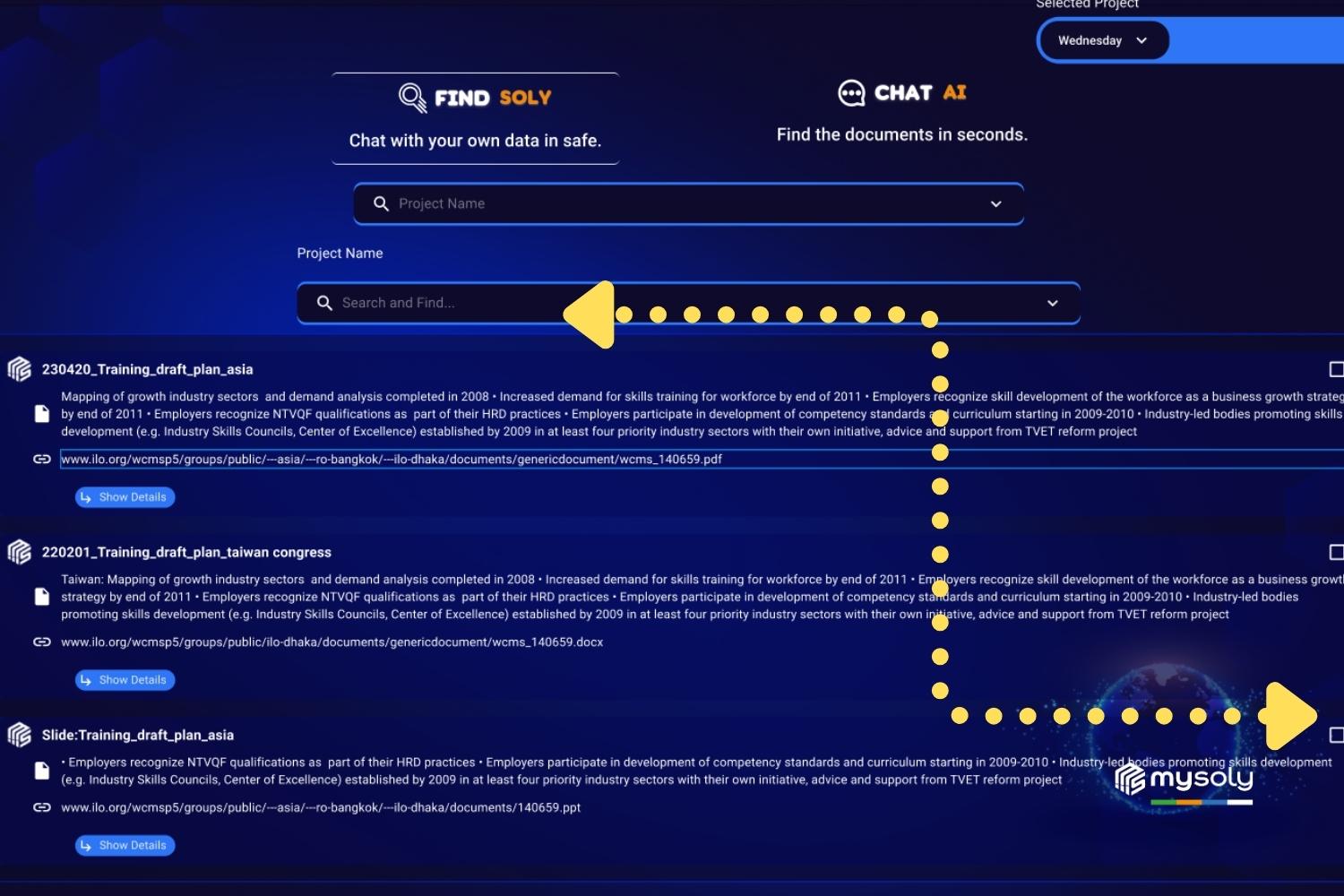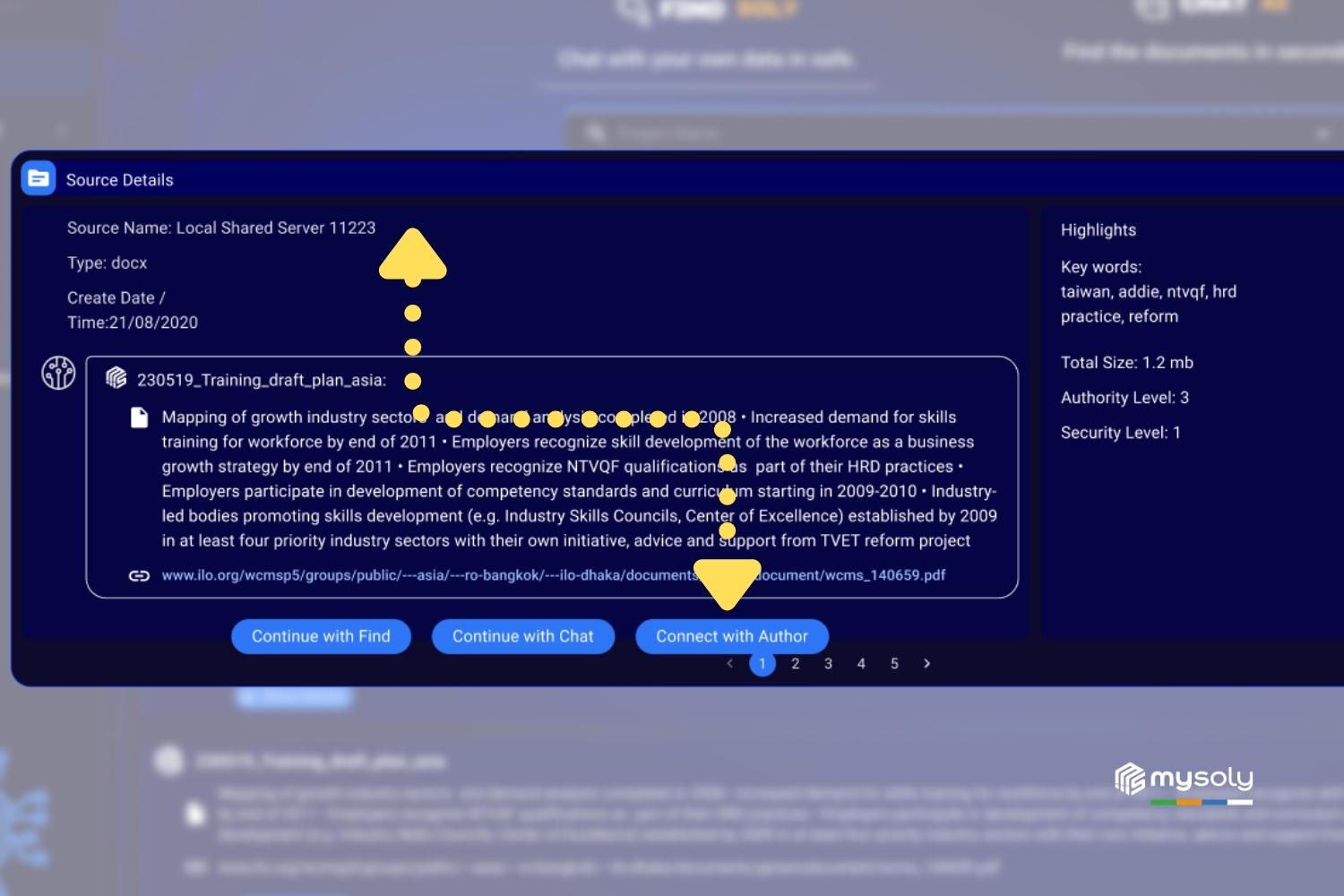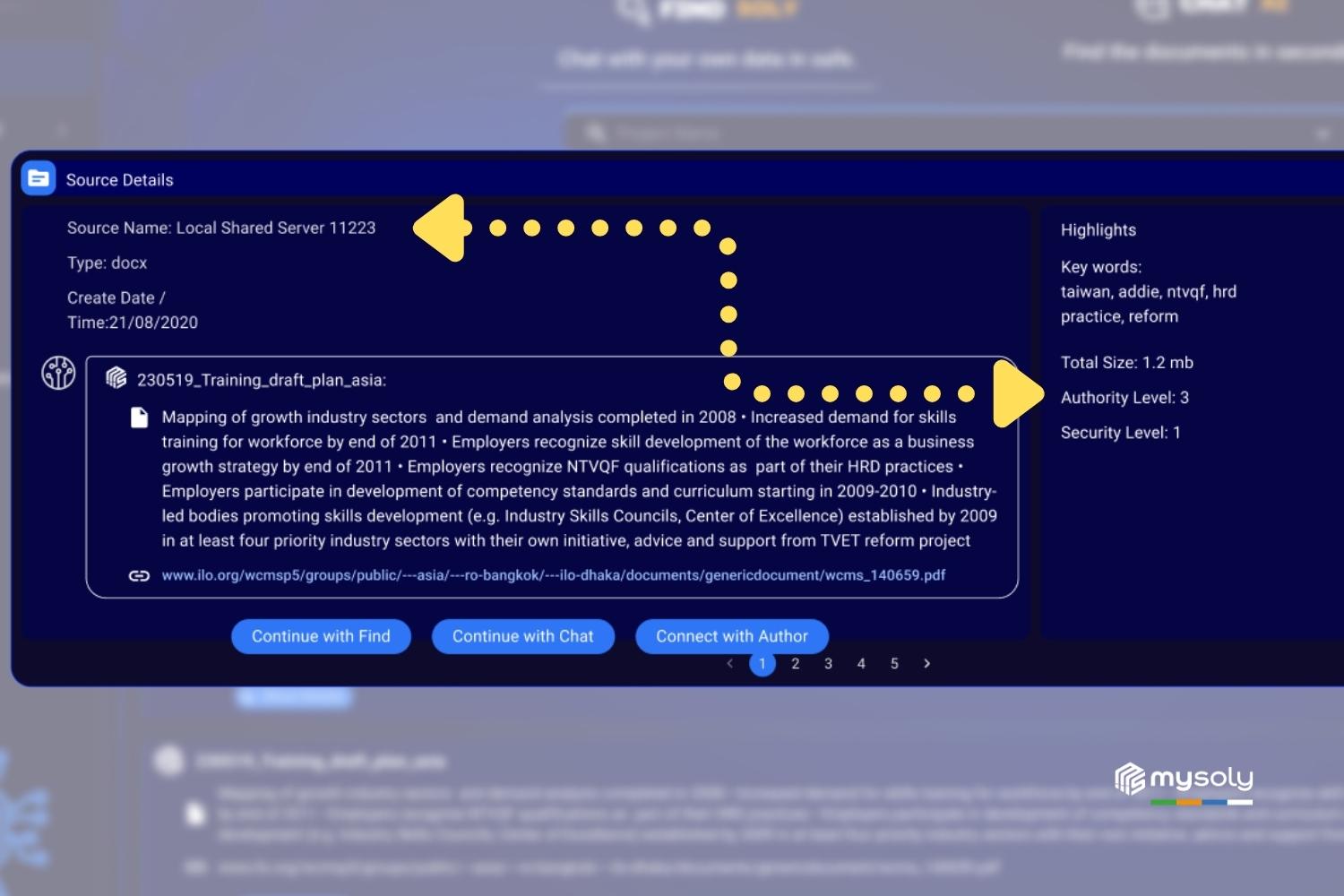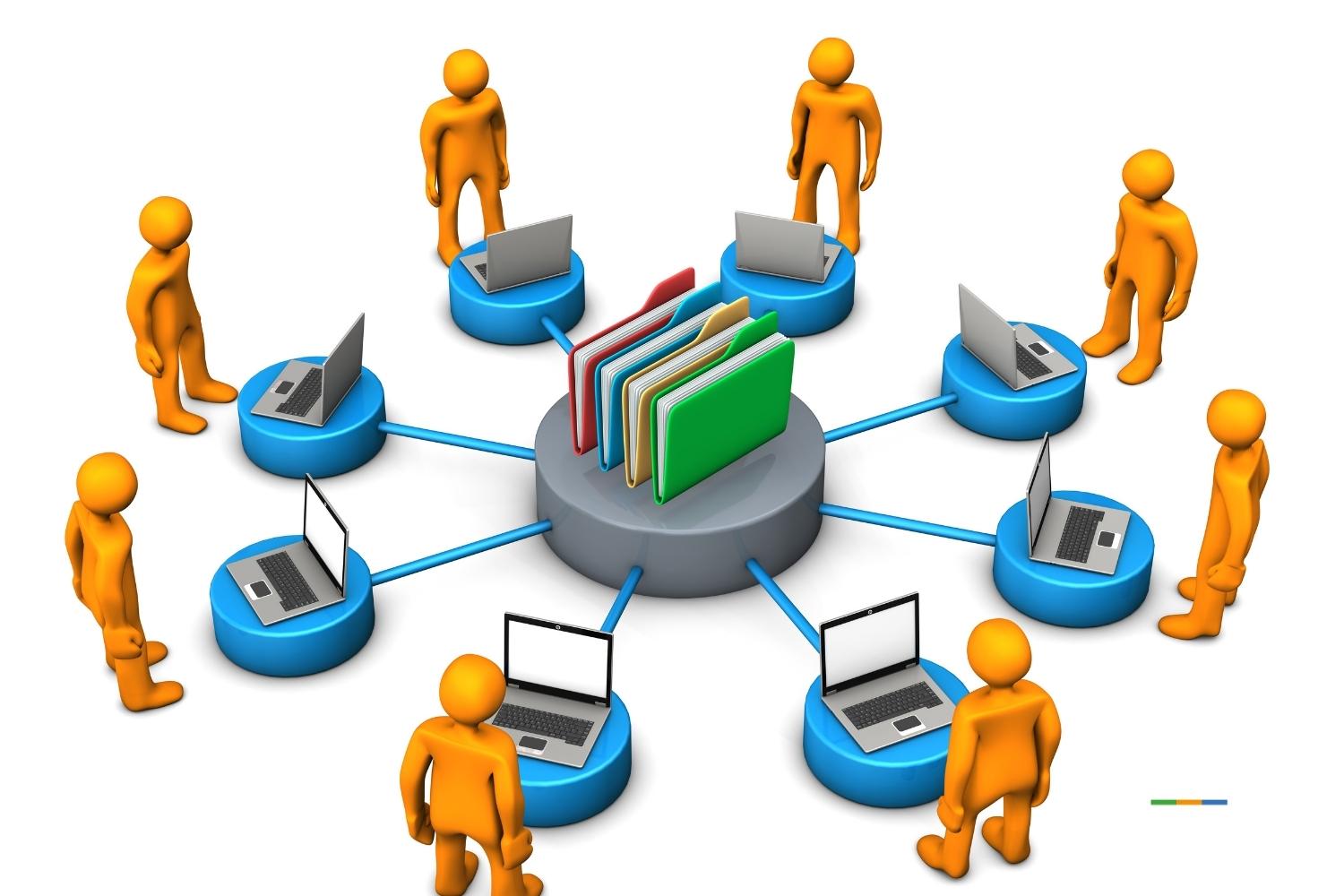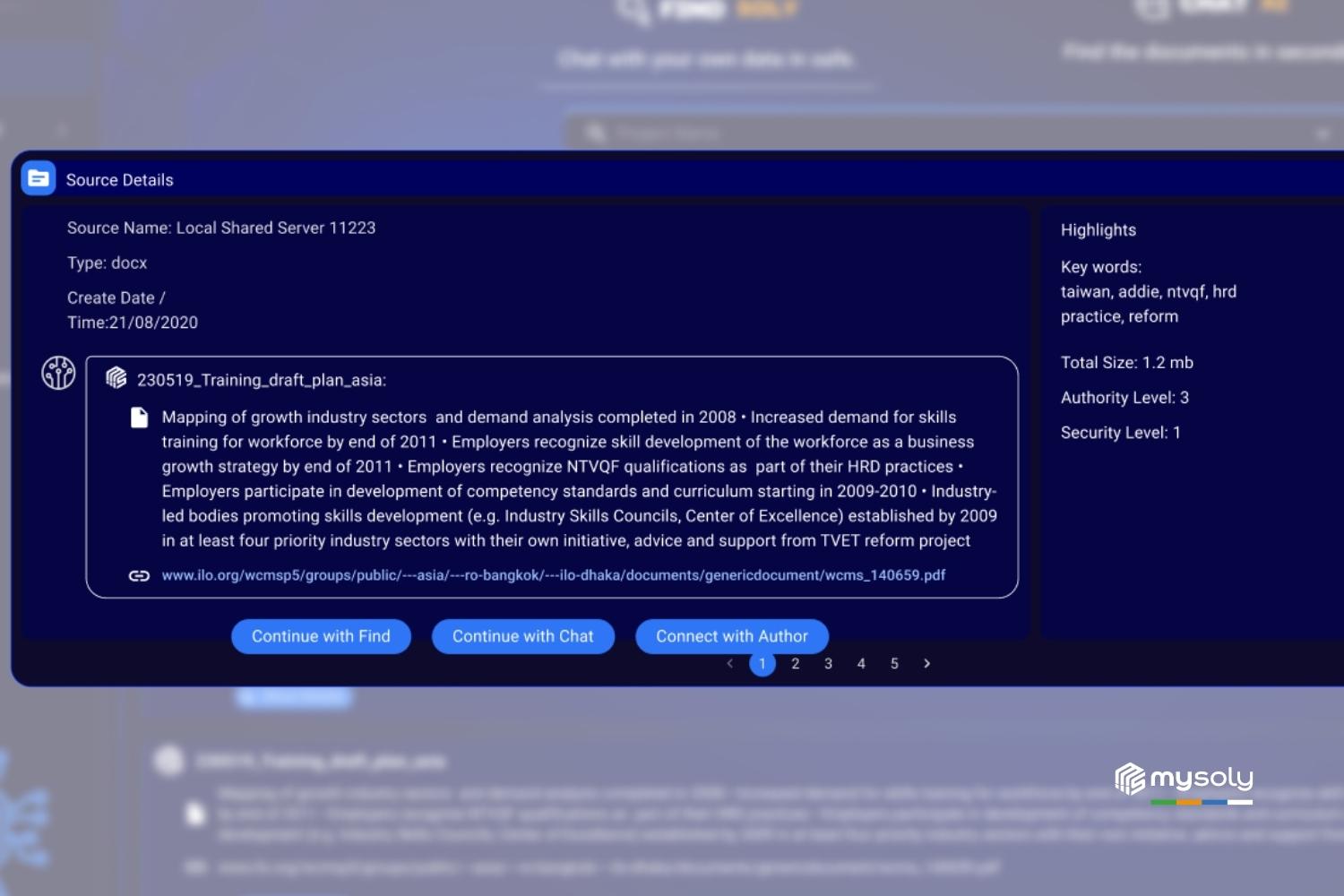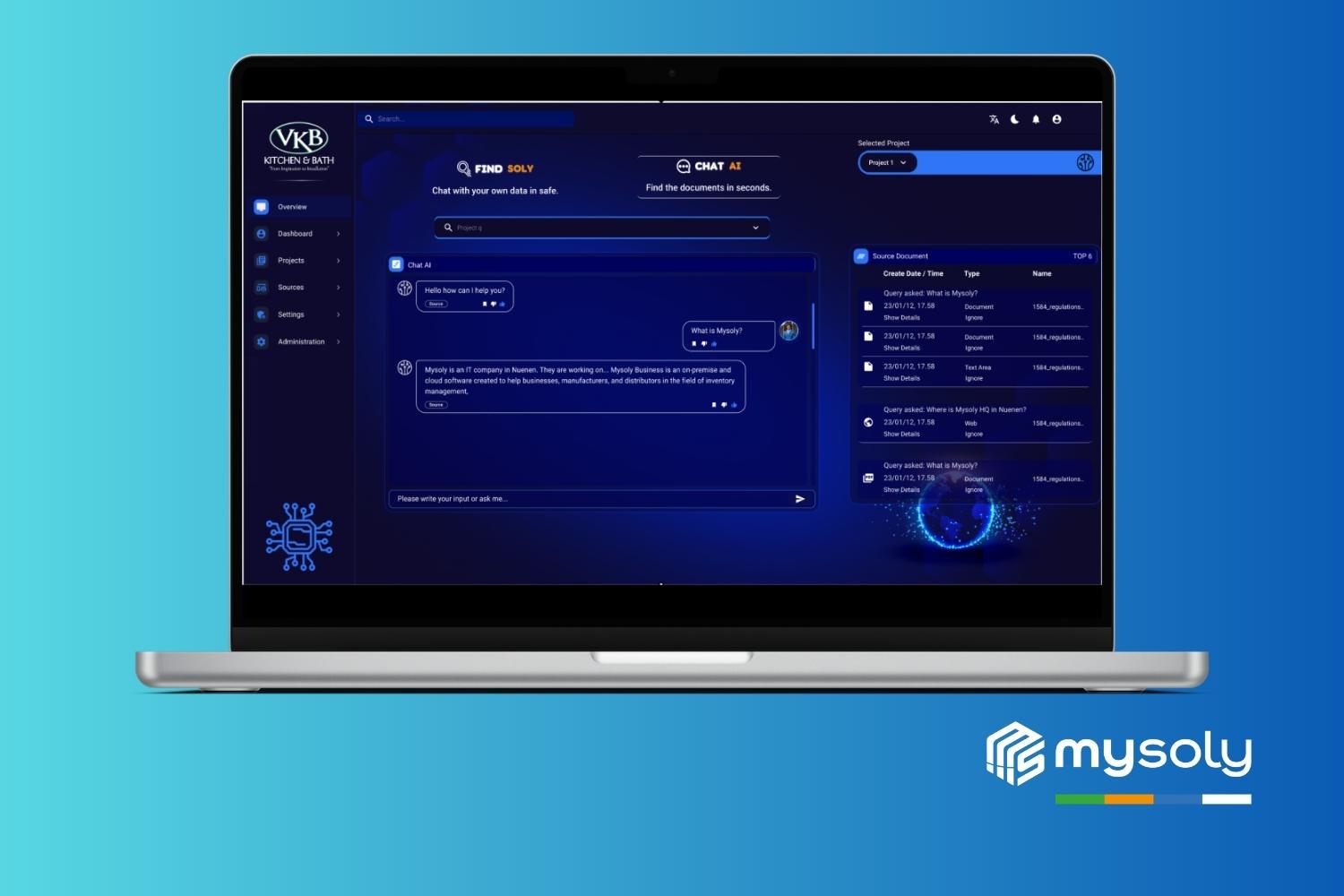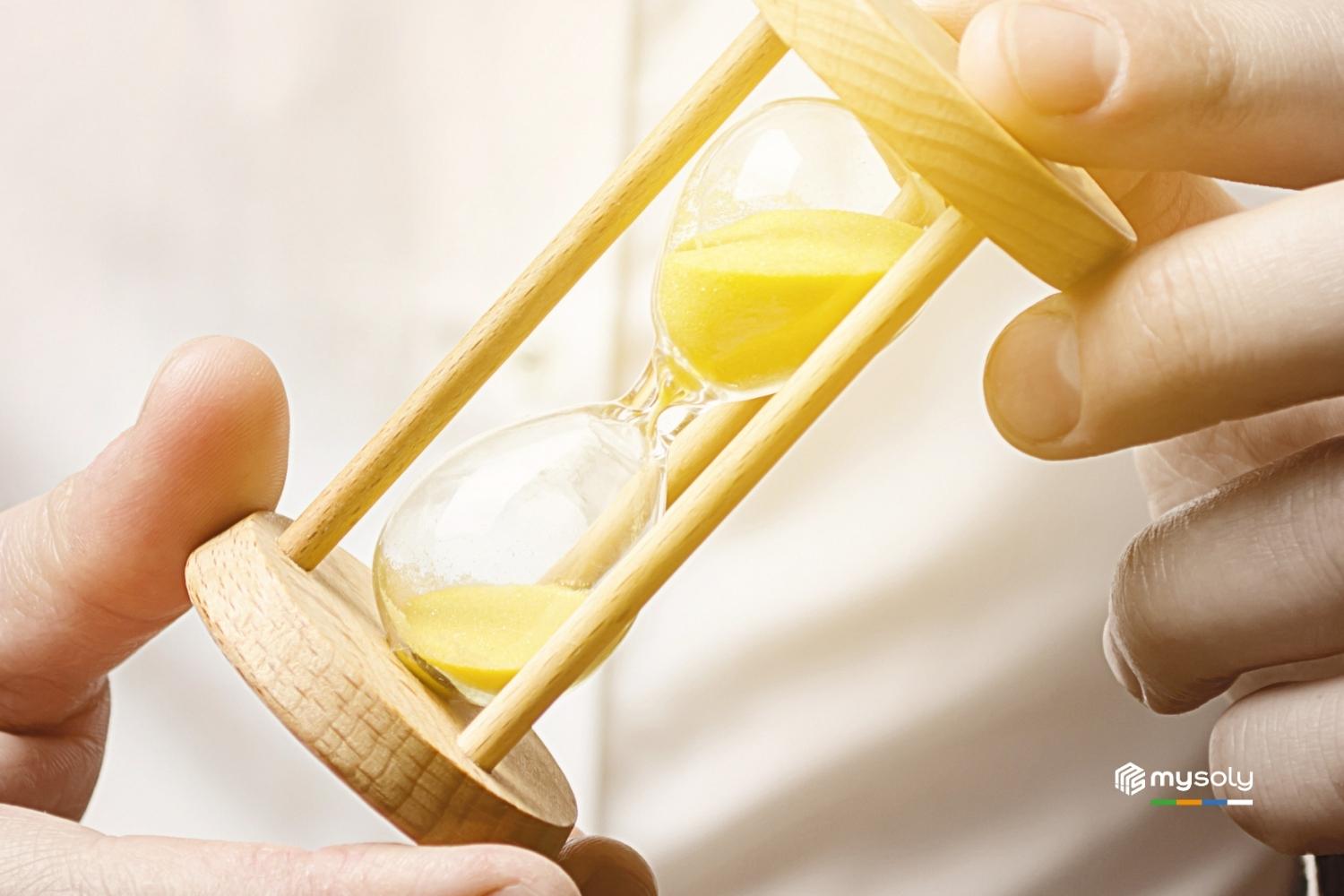 An Artificial Intelligence Experience Based on Personalized Data
In today's rapidly advancing world of technology, the ability to access and understand information is critical. However, the process of ingesting, processing and understanding complex datasets is often challenging. This is where Mysoly Find AI comes in, trained with your own corporate data and offering a customized solution.
We're looking forward to starting a new project.
Let's take your business to the next level!
See what's possible with our solutions.
Technology Infrastructure
Working with cutting-edge technologies to design the future now
We use the latest technology to implement your wishes into fully customizable Mysoly solutions. It can be an AI-powered HR management tool or logistic management portal or maybe an e-learning solution for your employees or maybe all. No matter what it is for, and as we said before, our solutions are all tailor-made and adaptable to the unique challenges of your challenges.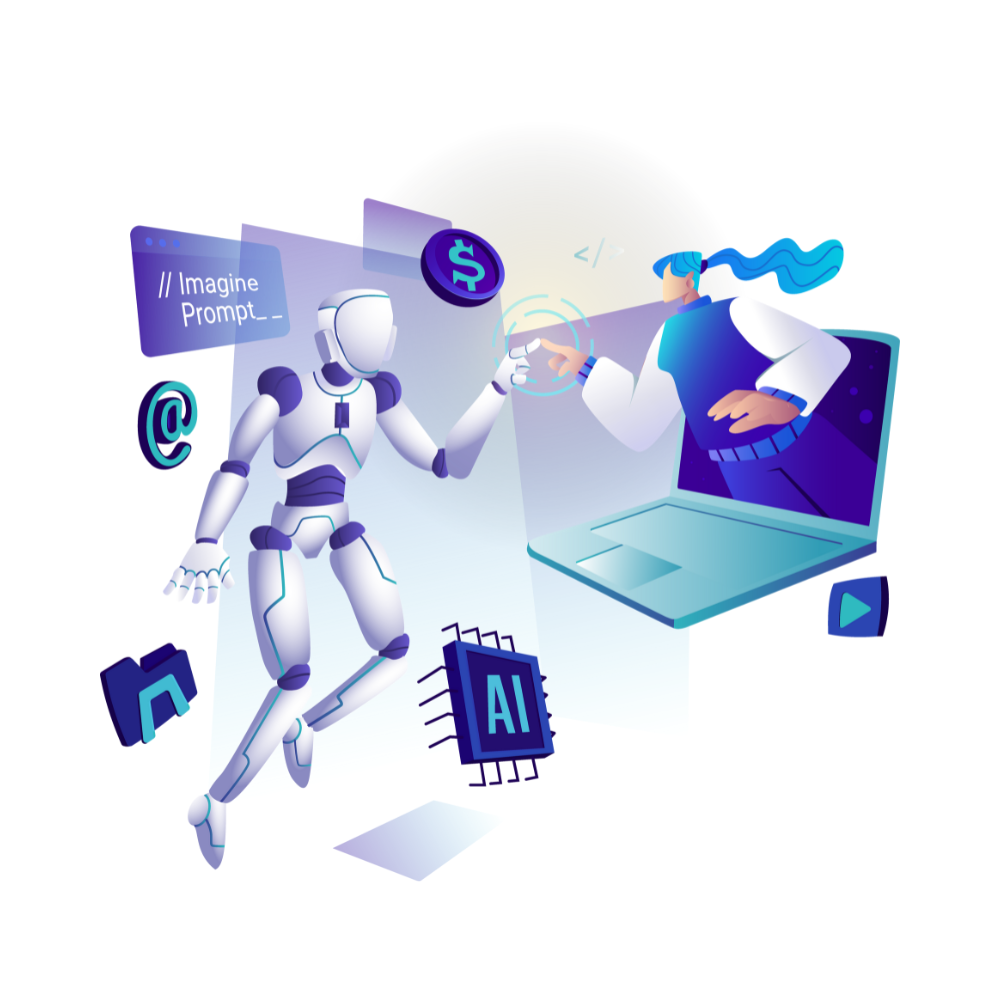 With a team of seasoned professionals, we bring extensive expertise in AI development, data analysis, and technological innovation to the table.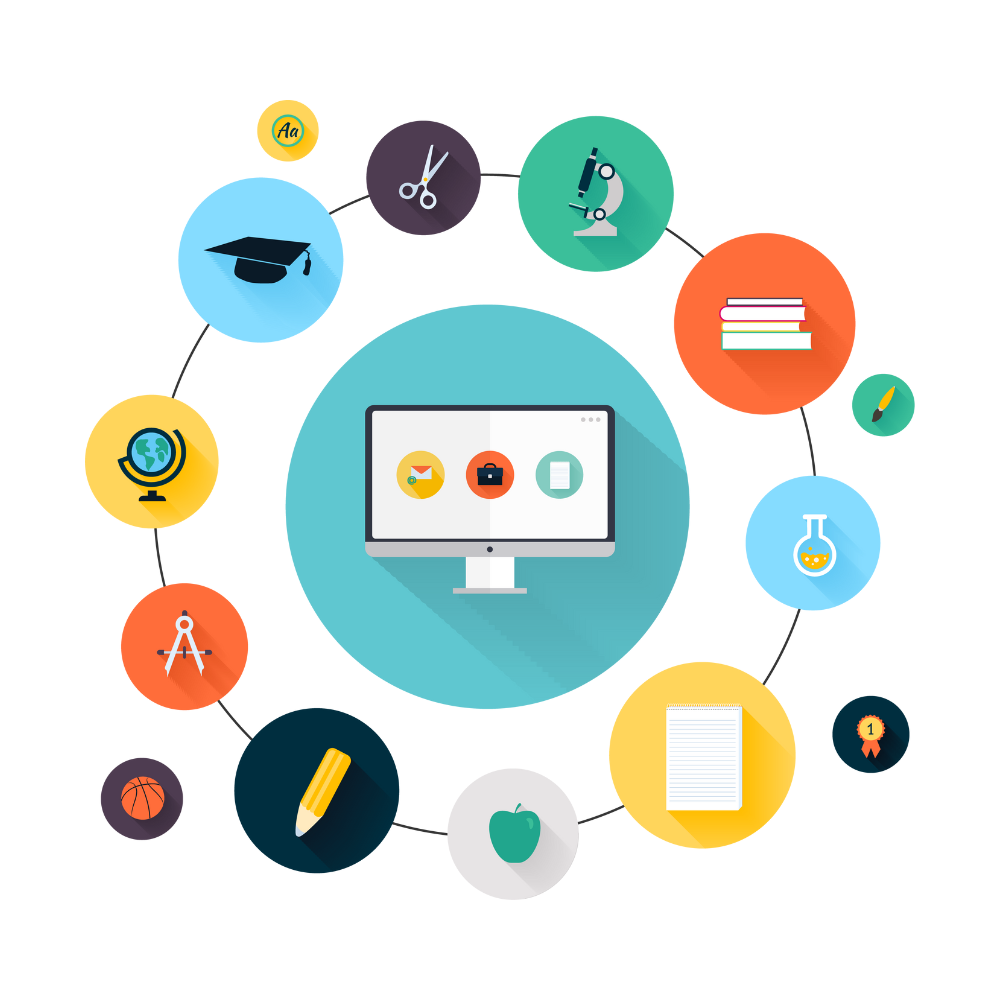 We understand that every business is unique. Our tailored AI-based solutions address your specific challenges and unlock new opportunities for growth.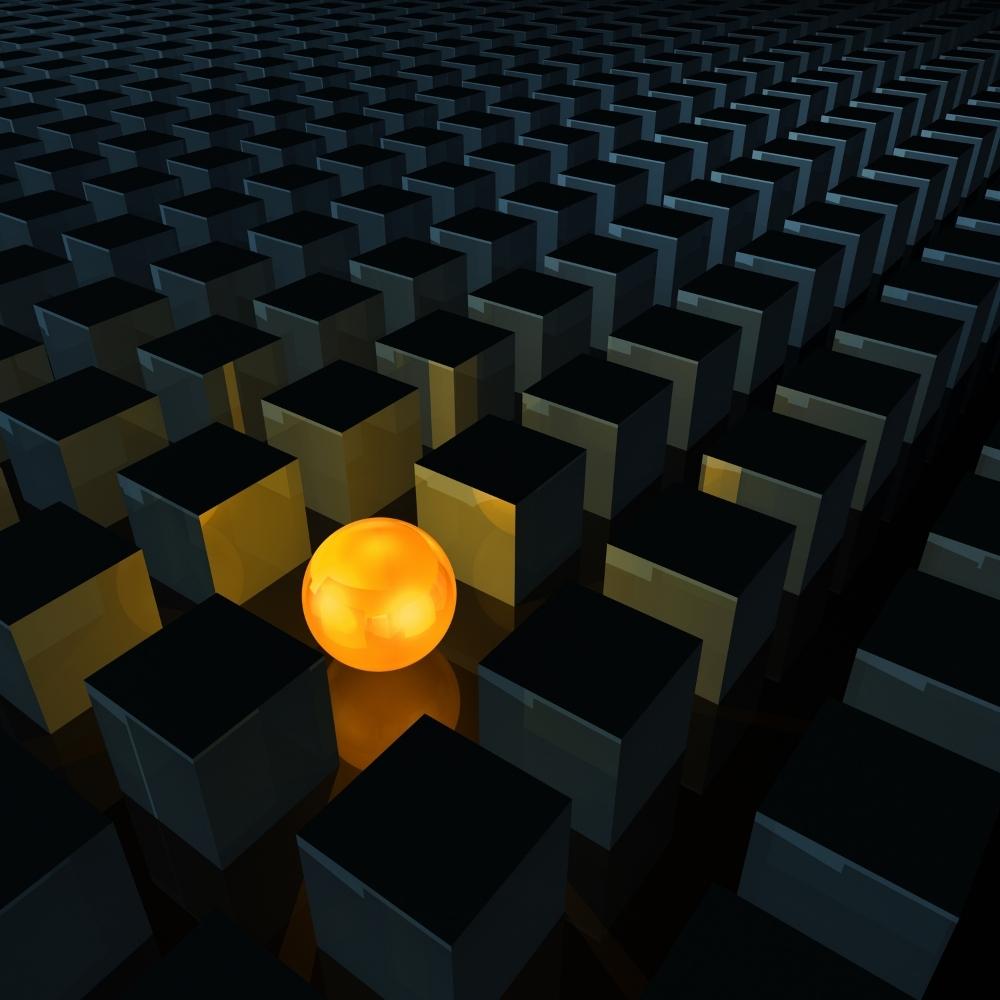 At Mysoly, we're not just following trends; we're setting them. Our innovative approach ensures that you're equipped with the latest advancements in AI technology.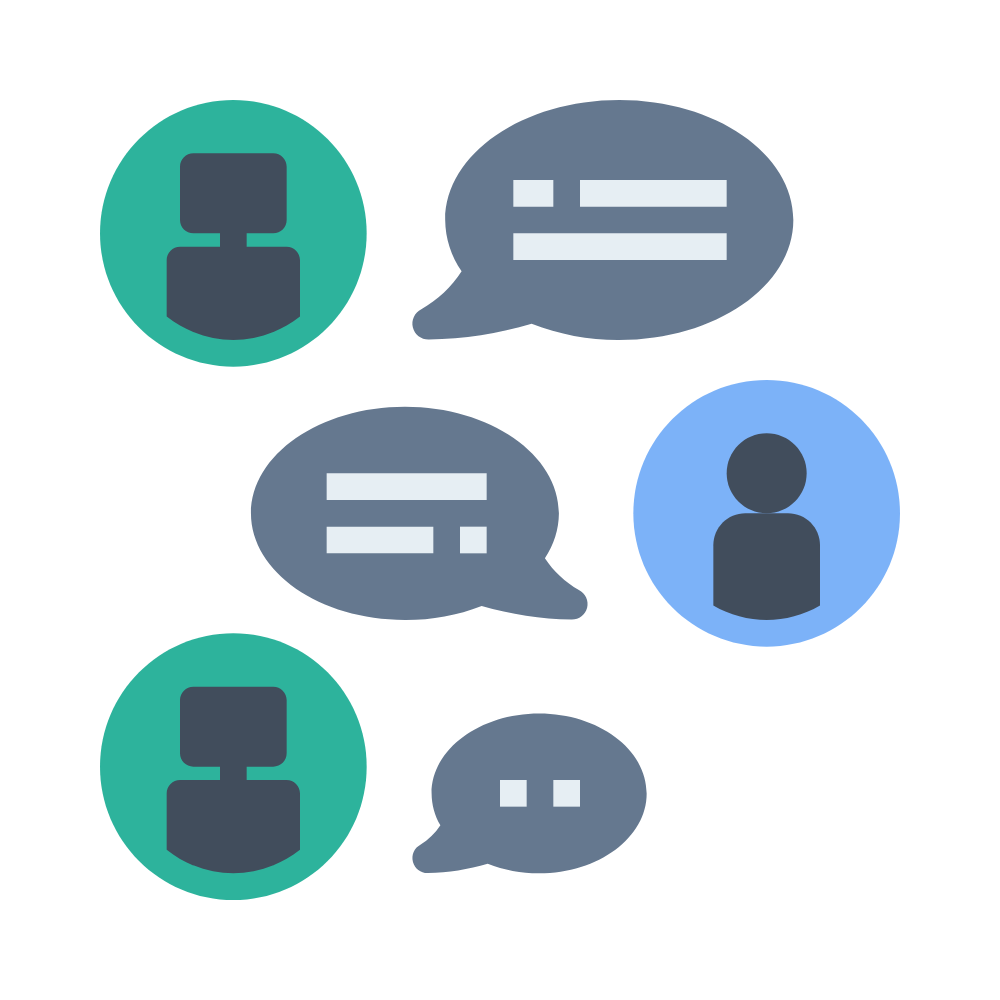 From initial consultation to deployment and ongoing maintenance, we provide comprehensive support at every step of your AI journey.
Customer-Centric Approach
At Mysoly, customers drive our innovation. We don't just follow trends; we anticipate them, offering you the best in AI solutions.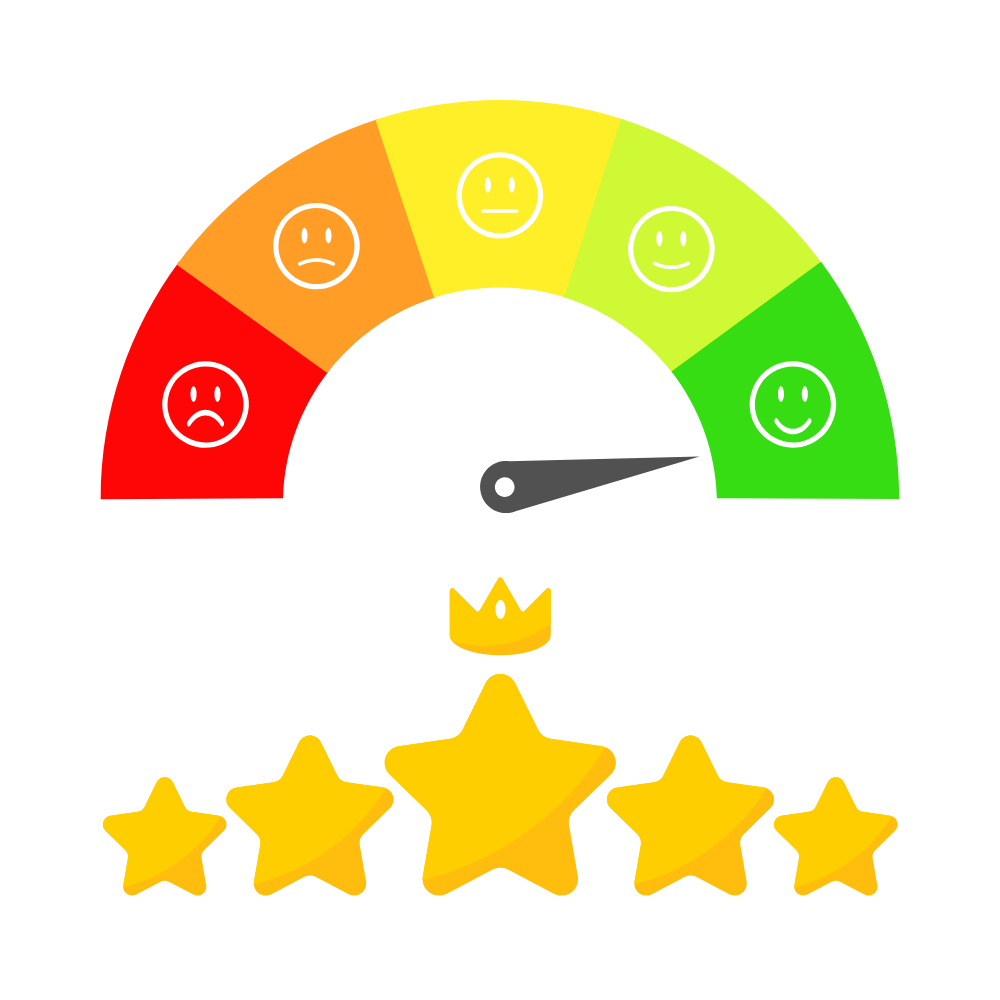 At Mysoly, we don't settle for mediocrity. Our unwavering dedication to the highest standards ensures that you receive the best AI solutions and services in the industry.